Media Partners
Established since 1998, Bio-Equip is a leading website for lab equipments, reagents, consumables and bio services. Our users come from different fields like life science, medical research, pharmaceutical, biotechnology, modern agriculture, food safety and environment monitoring. Bio-Equip offer users a complete product directory which involves 158 product ranges among lab equipments, reagents, consumables, lab animals, bio services, cell lines, bio software and books.Serving users through two websites, www.bio-equip.com (Chinese) and www.bio-equip.cn (English), we own over 20,000 registered suppliers and more than 500,000 pieces of product and technical service information with details of product description, price, sample downloading, technical articles and videos.
---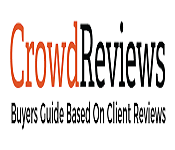 CrowdReviews.com is a transparent online platform for determining which products and services are the best based on the opinion of the crowd. The crowd consists of Internet users which have experienced products and services first-hand and have an interest in letting other potential buyers their thoughts on their experience.
---
HAPTIC R&D CONSULTING is a consulting of global technology and engineering company providing innovative solutions for customers in industrial, commercial, and residential markets. Our goal is your target in a future visionary way to create a synergy business bridge between SME's companies and R&D laboratories to merge together in revolutionary and innovation projects. HAPTIC R&D CONSULTING brings 3D engineering design immersion by using AR (augmented reality) solutions to empower engineers to build immersive AR experiences that pave the way to Industry 4.0. The Company philosophy is to use AOD Management Concept to improve enterprise management quality.
---